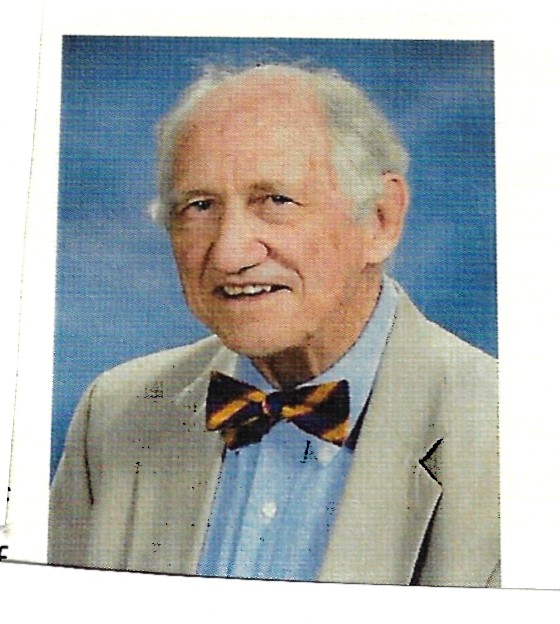 Yesterday I attended the memorial service for cousin Philip (with one L like the disciple- he says) Howard Spencer at the Media Presbyterian Church in Media, PA. It was a wonderful celebration of his life with many of his paintings, photos and great stories told by his sons and grandchildren. Cousin Phil, born 24 Jan 1927, died 10 Jun 2023 at Maris Grove Retirement Village, in Glen Mills, PA, was the son of Howard and Mary (White) Spencer.
"He is survived by a sister, Eizabeth Drusedum and three sons, Blake Spencer (Jennifer Brown) of Strafford, VT; Scott Spencer (Barbara) of Rehoboth, MA and Stuart Spencer (Leslie) of Moorestown, NJ. He is also survived by his grandchildren, Christopher McGrath (Catherine), Robin Spencer, Katies Spencer, Annik Spencer Allen (Danny), Samuel Spencer, and Miles Spencer, and one great grandchild, Thomas McGrath. He spent his career as a partner of Spencer Stationary Company in Chester, PA and was a Navy veteran of World War II.
A man of deep faith, Philip was a longtime Elder and Bible teacher at Media Presbyterian Church where he fostered his love of music by singing tenor in the choir. He also volunteered with the Salvation Army for more than five decades. Always charming and quick with a joke, Philip loved to be around people and people loved to be around him. Anyone who met him couldn't help but feel the warmth of his open heart, curious nature, honorable character, and compassion for others. He loved jazz music, had a nearly encyclopedic memory for song lyrics and could always be found spinning people around the dance floor at weddings and family gatherings, eye twinkling in his signature bow tie. A self-taught, talented watercolorist, many have Philip's paintings proudly displayed in their homes. Philip will be profoundly missed, but his spirit will live on in the impact that he has left on so many." ( From memorial program)
His many likes and talents were incorporated in his service, with the City Brass band playing jazzy songs, finalizing with "As The Saints Go Marching In" sung by those in attendance and Rev. Rose Sparrow lifting her glorious voice above all.
I love catching up with the cousins and they were there in multiples. It was a chance to find out who has gotten married, had babies and extended the family, since we were together for Phil's brother's memorial service (Robert White Spencer). I will be one of the many who will greatly miss having lunch with Phil and hearing his stories. RIP, Phil