My husband and I traveled West to visit relatives and friends and our route went very close to Pana, IL. I knew my three times great grandparents were buried there in the Linwood Cemetery. We found the stone and I was able to photograph, scrape off a few lichens and vowed to come back to clean the stone sometime.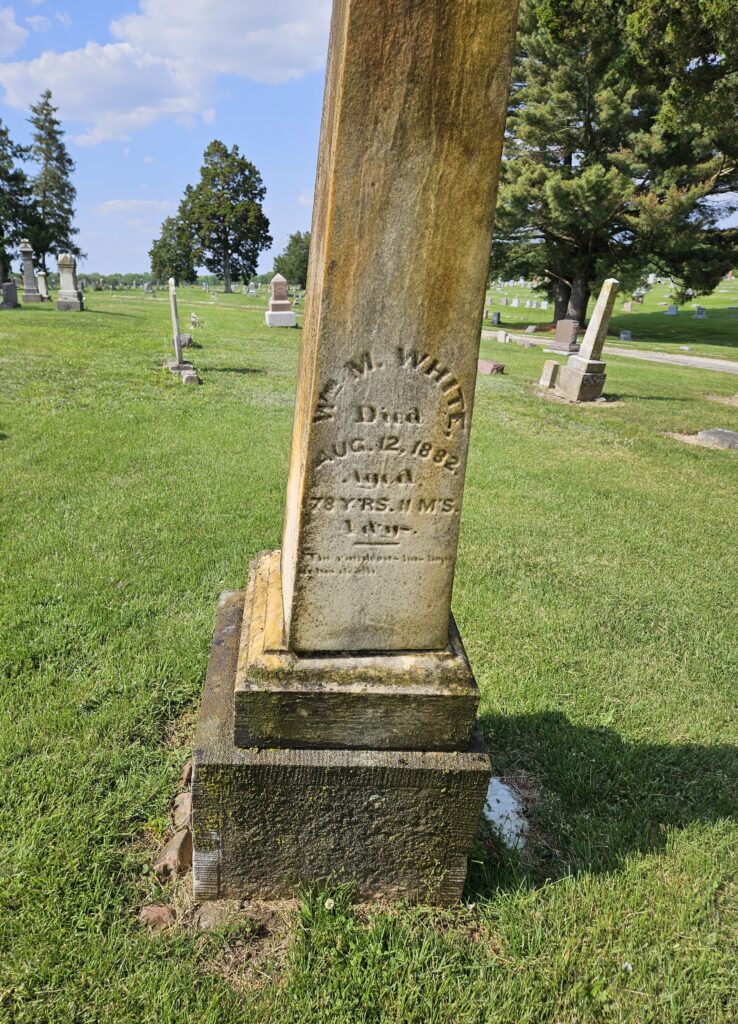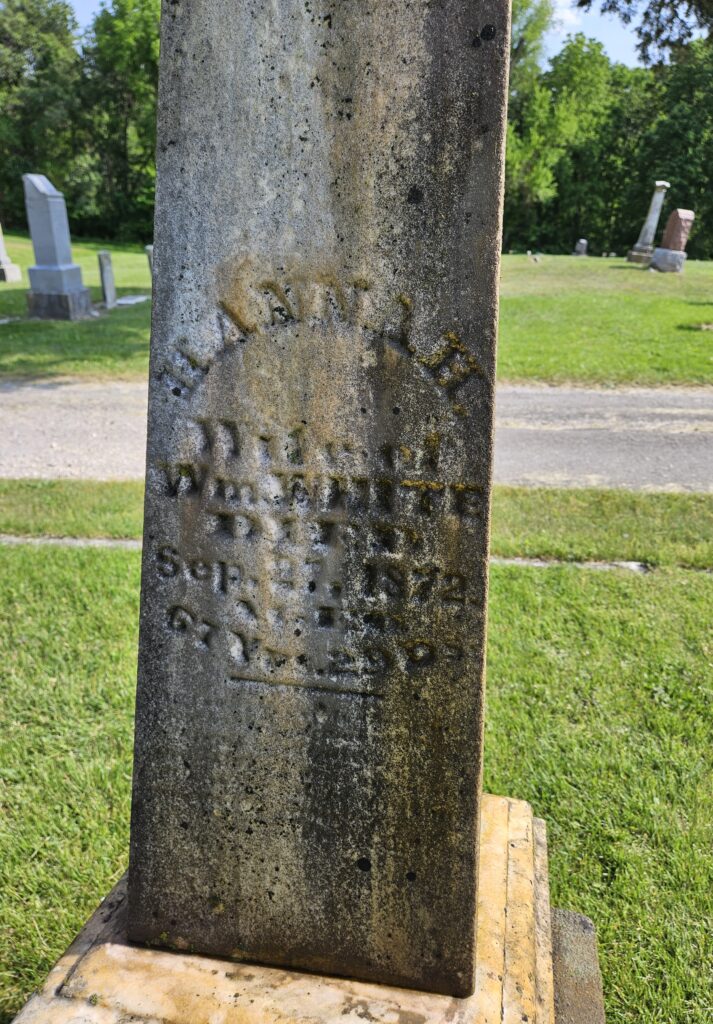 This past May (2023) we found ourselves near Pana, IL again and located the stone. I had taken D2 (recommended tombstone cleaning solution) along just in case we got near the cemetery and could clean the stone. It didn't look too bad when we left and the rain would clean it further, over time. The above photos are shortly after I cleaned them as best I could with the lack of water.
I got the name of a company who could straighten and reinforce the base of the stone, as it was leaning. Pyramid Marble and Granite located in Pana and Effingham, IL were nearby and very helpful. They inspected the tombstone and by the time I got around to calling them to look at the stone, it had fallen. It looks nice and clean, lying on the ground, but now it really needed some help.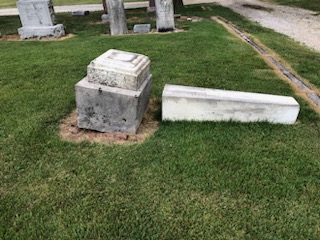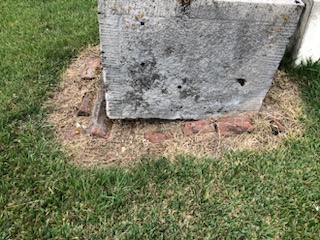 Pyramid Marble and Granite sent me a quote and had the job done within a week. It is straight and on a solid base now, hopefully, for another 50 years. If you are trying to locate the stone, it is in the old section along side the road.