This past weekend I had the pleasure of attending Boy Scout Troop #64, Duncannon, PA, court of honor for four Eagle Scouts. The Court of Honor is a ceremony to award Eagle Scout to those who have completed an Eagle Scout project. Our Cove (Gailey-White, Allen's Cove) cemetery was Jonathan Garula's project. He built two new bridges over the streams leading to the cemetery, cleaned tombstones and righted some that had fallen.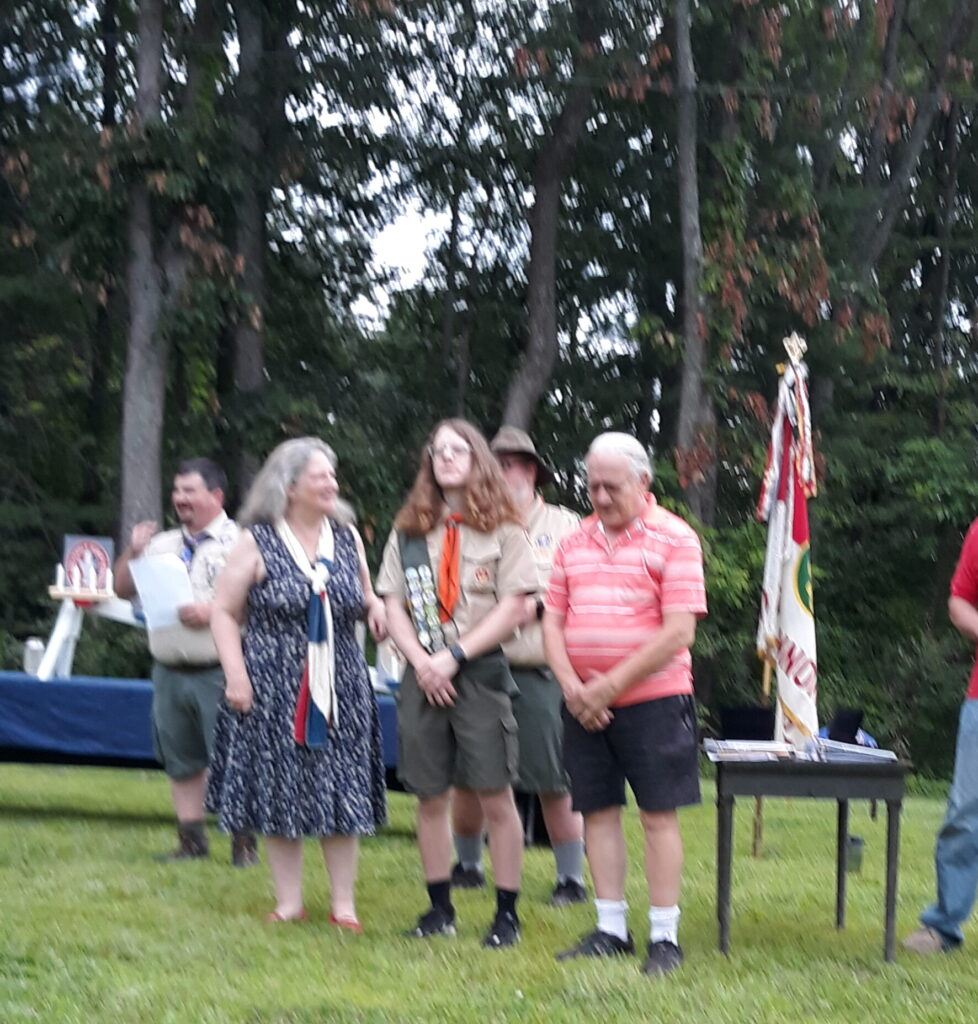 Jonathan did a wonderful job that has already been tested by the storms that run through this valley. The bridge across the largest stream has been pushed off it's block during previous storms, but stood the test with recent deluges. It is now safe to walk back the lane to the cemetery where many Whites, Bells, Roberts, and Branyons are buried. The oldest person buried here is Alexander Gailey, Revolutionary War patriot who was born in 1740 and died in 1842.
A big thank you goes out to Jonathan and his helpers for caring for our cemetery.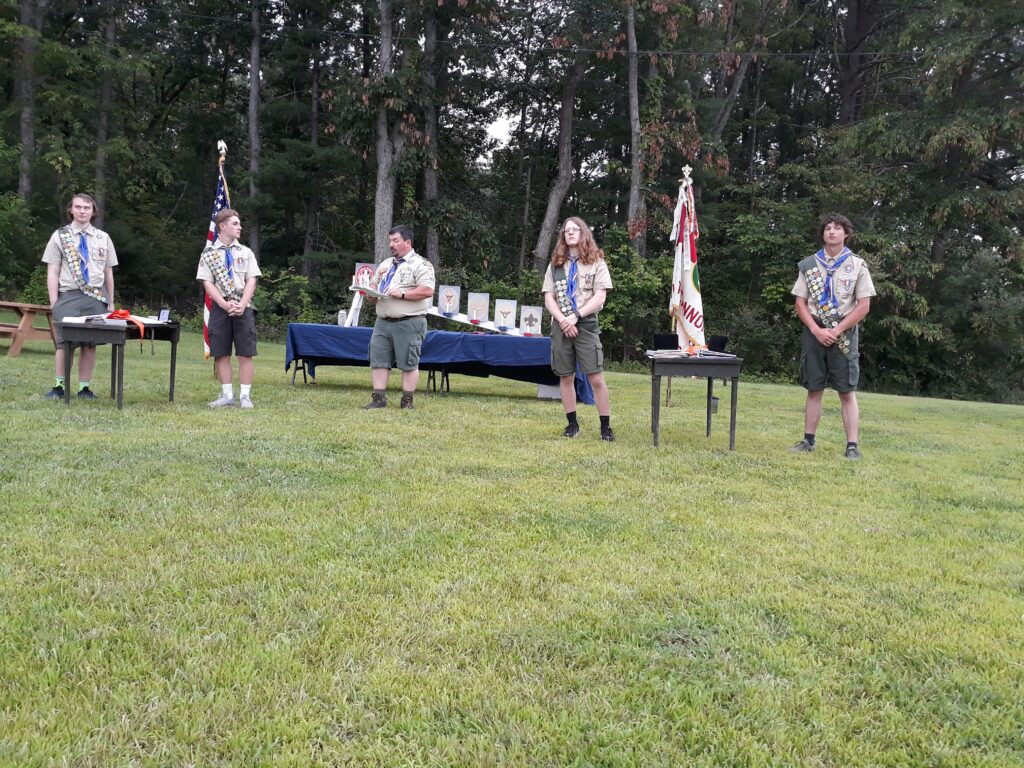 The other young men who were awarded Eagle Scout were: Andrew Burget, Dylon Mills and Alexander Oberholtzer. Congratulations to all of the honorees.