For Genealogical Research in the Central Pennsylvania Area or to learn how to begin researching your family, contact us.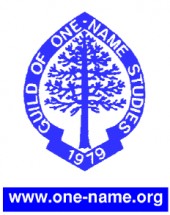 Do you need someone to research your family or provide a pedigree chart?  Do you need someone to look over your research and help plan a strategy?
Do you want to join DAR, SAR, SR CAR, DUVCW or any similar Lineage Society?  Do you want someone to research your First Family of PA lineage? Do you need to debunk that family story?
Do you want someone to write a book about a family story or a brief history of your family?
2014 Pennsylvania Outstanding           Volunteer Genealogist, PSSDAR
Presentations Available
Revolutionary War Patriot Homes in PA
Pennsylvania Women in the Revolution
Tales of Madonnas of the Trail:  DAR Monuments Across America
Derry Church Cemetery and the Revolutionary Soldiers Buried There
Brick Walls: Love Em or Leave Em?
Volunteer Field Genealogist Workshop (NSDAR)
Derry Presbyterian Stained Glass Windows
What's in a Will I Don't Already Know?
DAR Prospective Member Workshop
Genealogy Workshops Available for your organization
Session 1 For Beginners, Getting Started in Genealogy
Session 2 Getting Organized
Session 3 On-line Searching
Session 4 Census Records, Land Records, Wills, Probate Records
Session 5 Photos and what they can tell you
Session 6:  Publishing Your family Story
Session 7:  What's in a Will I Don't Already Know?